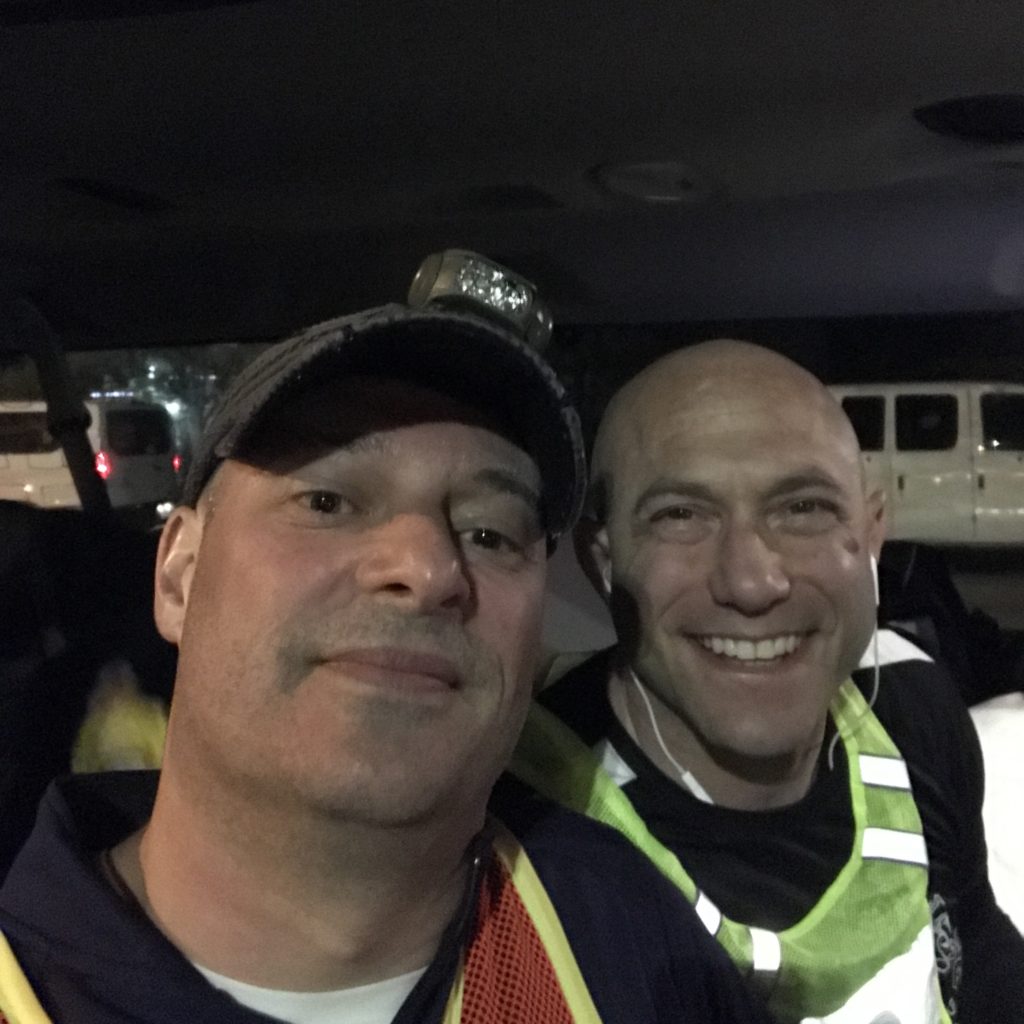 The following are my opening remarks (start in video at 14:00) from my friend Jeremy Richman's Ceremony of Life Event on May 26, 2019:
Jenn, Jeremy and I met because of 12/14, so I didn't know them before the shooting, but what I came to know of them was an incredible sense of strength, connection, compassion and hope.
Jenn and Jer are such a source of inspiration to so many because of the hope they've portrayed.
But we know this comes at a cost trying to overcome the grief and counter it with hope, to not only be resilient, but attempting to understand and prevent future occurrences of violence.
I suspect that many in this room share some of my feelings, a mix of profound sadness, but also possibly mixed with anger, a sense of betrayal and confusion.
Here was a brilliant guy, passionate, compassionate, possessed of an awesome smile who pushed himself and everyone around him to grow, to find our crucible moments, where we'd summon the courage and fortitude to try to accomplish something outside of our comfort zone, to tear our physical and/or psychological muscles enabling them to become stronger.
For me, there have been several crucible events over the years, challenging and supporting various ideas for the Sodina Project after they embraced it and offered it a home within The Aveille Foundation, Ragnar Relay Races, Tough Mudder, and a couple of Kung Fu Club sessions (for some strange reason, I liked the intense, almost vomit-inducing workouts (maybe it's something about suffering together?), the getting kicked and punched in the head part? Yeah…not so much.
Given Jenn and Jer's scientific backgrounds, Jer's study of Neuropharmacology, and his ongoing thirst for knowledge, they taught us and gave us hope that we could better understand what goes on up here in our brains (pointing to head), to make the invisible, visible.
Jenn and Jeremy, through their founding of The Avielle Foundation, are changing the narrative, promoting "Brain Health" (instead of mental health) and treating the brain like the complex organ that it is, not some mysterious enigma that the word "mental" seems to conjure.
They put complex brain and behavioral concepts into simple terms most of us can understand. Because of this hope, knowledge, and strength to continue after Avielle was murdered, perhaps we thought Jer was invincible.
For those that were close to him, you know how stubborn he could be.
Maybe he thought of himself as invincible? Maybe he thought he could fight his way through it?
Maybe he sensed that's how many people viewed him and he didn't want to disappoint anyone.
Maybe he knew he wasn't invincible, but he didn't want to let on that he had his doubts and that he was struggling, he didn't show us how vulnerable, how human he was.
A few people in this room unfortunately know the pain of having a child violently taken from them, they're living with it every day.
But the vast majority of us in this room can only imagine the toll it must have taken to endure the loss of your only child at the time, seeking ways to prevent violence, constantly speaking about it, telling your story, listening to and absorbing the stories of loss from other survivors, it's more than anyone should bear.
Despite all of this, here was a guy who worked to reduce the stigma of brain illness and taught brain health first aid to our community so we were better prepared to help someone displaying signs they might be in crisis, so Jer knew better than most, what the signs were and this is what makes his death by suicide so shocking.
And because he educated us, Jenn and many friends around him, saw some of those signs and they did what they were supposed to try to help him. To anyone who questions whether they could've prevented this, to get him the help he needed? You did and said the right things to help him, You did and said the right things to help him.
Jeremy would not let himself be vulnerable enough to seek the help he needed.
So where I've arrived in my thinking is this: The Jeremy that died by suicide was not the Jeremy I knew when I met him over six years ago. He wasn't the Jeremy that his family, and friends from Denver, Tucson, Nashville, San Diego and Newtown knew.
Perhaps, there was a stubbornness that he was strong enough to cope with it all, or he was struggling but couldn't or wouldn't admit it to us, combined with the fact that he had a brain illness, whether it was depression and/or PTSD. It could have been one or both of those, but he couldn't or wouldn't seek the help he needed.
It all points to the insidious nature of brain illnesses that took over the Jeremy we knew and loved and it:
Robbed him of the strength to ask for help
Robbed him of the ability to find some beauty within each day
Robbed him of the joy his children Immy and Owen brought him
It robbed him of hope.
I'm not angry with Jeremy anymore, I empathize with the fact that he suffered from a brain illness that he could not, or would not seek help for.
I'm sad for him, his family and his friends, that he couldn't get the help he needed.
This is the why the work that Jenn and Jer started in the hours after they were robbed of Avielle, the founding and mission of The Avielle Foundation "to prevent violence and build compassion through neuroscience research, community engagement, and education", in Avielle's honor is so crucial to continue in her name, but also so crucial to continue now in Jeremy's honor as well.
Please join me for a moment of silence.