About/Contact Us & Thanks
About Us
Through the SODINA website/blog and social media channels, we're asking for your help to engage and inspire people to collaborate, share, listen, and to intentionally connect more freely with each other. We'll do this through stories, ideas and by challenging the status quo. We're encouraging people to get their family and friends to share their stories of a loved one lost to violence in the hopes of building empathy and compassion (action stemming from empathy) towards others. We have a unique vision for how we're going to share these stories. We are seeking funding to realize this vision, but in the meantime will share selected stories via our blog. When we secure funding and accumulate enough stories, we'll share them in a unique way. Our hope is that people realize the stories they are reading could be their own or someone close to them and that this may move them to some kind of action.
By listening to people's stories and telling our own, we're in a better position to understand and connect with our mutual humanity. By listening to each other's stories, we can imagine walking in another's shoes. By listening to people's stories, we learn how the death of a loved one affects numerous people, deeply and permanently. By listening to people's stories, we have the opportunity to build more empathy, compassion and connectedness which has the potential to prevent more tragedies from happening.
If you have a story to share about the death of a loved one as a result of violence, please submit your story here.
We hope you'll join us:
Lend Your Voice, Share Your Story, Create the Change
#SODINA | #lendyourvoice | #shareyourstory | #createthechange
Biographies
Lee Shull, Founder and Executive Director of Sodina

Lee Shull has lived in or around Newtown most of his life.  His twins, now 15, attended Sandy Hook Elementary School. Lee's wife teaches 6th grade and knew many of the educators killed and families of the children. Several of the victims and the shooter lived in Lee's neighborhood. In the hours after the Sandy Hook shooting, Lee gathered friends and community members into what became Sandy Hook Promise (SHP). He took a leave of absence from his job at the time to help organize the group and was Vice Chairman of the foundation and Chairman of the action fund until October of 2013.Since leaving SHP, he's worked to develop the SODINA project based on what originally motivated him to do something to make this a safer country for his family and yours. Additionally, he has been motivated by the scale, scope and proximity of violence, including suicides that occur daily in our country and the various contributing factors. As an SAP Solution Architect and Partner at Venetia Systems, LLC, Lee consults for mid-market to multi-billion-dollar metals, technology, and manufacturing companies.
Dr. Jeremy Richman, PhD, Founder and CEO, The Avielle Foundation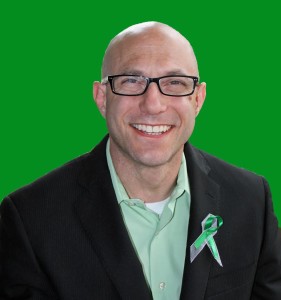 Dr. Richman has extensive research experience that spans the range from neuroscience to cardiovascular and metabolic diseases. He has worked in the drug discovery arena for over a decade and is passionate about helping people live happier and healthier lives. Dr. Richman is dedicated to reaching out to and educating youth and believes our future relies on their imaginations. This is manifest in his teaching martial arts, biology, neuroscience, and rock climbing to children and teens for the past 30 years. Most importantly, he believes it is critical to empower youth to advocate for themselves and their peers when it comes to brain health and brain illness.  Toward this end, Dr. Richman and his wife, Jennifer Hensel, started the Avielle Foundation, committed to preventing violence and building compassion through brain health research, community education, and engagement.
Karen T. Craddock Ph.D. – Senior Director of Community Engagement and Research Development, Sodina | Lead Scholar Relational-Cultural Theory and Social Action at JBMTI Wellesley College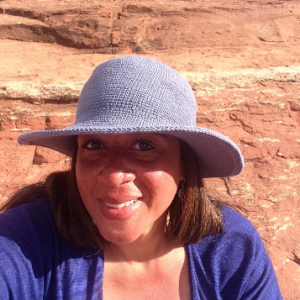 Karen T. Craddock, Ph.D. is an Applied Psychologist and Principal Research Scientist whose study and practice for over 20 years concentrates on the socio-cultural context of human development, organizational capacity building and program evaluation, particularly within the fields of Health and Education. Her exploration of psychosocial functioning, maternal/child health, race/gender disparities, violence prevention, social-emotional wellness and neuroscience focuses on creating healthy relationship, effective partnership, network cultivation, integrating traditional and expressive healing practices, and expanding learning and support systems, especially among and for women and ethno-culturally diverse groups, especially in her own African-American and Native-American communities. Dr. Craddock is faculty and lead scholar of Relational-Cultural Theory and Social Action at JBMTI Wellesley Centers for Women where she is investigating the power and connections between relationship, brain science and race-gender-cultural contexts. She is also founder and president of KCollaborative Connections, a relationship-based consultation, training and action research practice providing services across multiple sectors, agencies and organizations.
Karen is an editor and author of a range of works on topics such as psychologically resisting marginalization, parenting among youth in juvenile justice, personal storytelling, cross-cultural narrative styles, mentoring and mothering, including the volume Black Motherhood(s). Karen is on the steering committee of the Social-Emotional Learning Alliance of Massachusetts, and she is chair of the Domestic Violence Advisory Committee for the Wampanoag Women's Center (Aquinnah) of which she is also an enrolled tribal member. She leads, advises and actively participates on several other community-based violence prevention and wellness promotion initiatives, education, health and human service boards of directors and trustees.
Deeply moved by the need to elevate our collective understanding and urgent need to take action around the impact of social pain and that is associated with loss due to violence, Karen is especially excited to be a partner on the Sodina project (The Avielle Foundation) to develop pathways for healing and engage a diverse network of people to share our stories and seek ways to dismantle the destructive elements that threaten our mental and physical health while also building strength in our broad and deep connections. Karen is the delighted and proud parent of two young adult sons who continually inspire her with the gift of their intellect, action, sensitivity and spirit. She is fueled by her desire to collaboratively build bridges between innovative thinking and creative effective action that support and catalyze sharp awareness, vibrant compassion and healthy networks to enhance and enrich lives across all communities.
Contact Us
Error: Contact form not found.
Heartfelt thanks go out to many folks who have assisted, collaborated, listened and provided feedback:
Parents, spouses and relatives of those who's loved ones died by violent means have provided support and insight on the vision we have for SODINA. We hope to honor their loved one's lives by sharing their stories and so many others, that it may help them grieve. When people are moved by these stories and for those who choose to  get involved, these stories can potentially be a catalyst in preventing others from experiencing the pain of having a loved one's life taken by violence:

Jennifer Hensel M.S. & Jeremy Richman Ph.D. Co-Founders of The Avielle Foundation
Nelba Márquez-Greene, Founder of The Ana Grace Project
Deborah Davis, Phillip Samuel Davis Jr. Foundation
Jay Winuk, Executive Vice President and Co-Founder at 911day.org
Pastor Sam Saylor
Anita Busch, panel member of  National Compassion Fund
Nancy von Euler, her blog Emma Times honoring her daughter
Jeanette Richardson
Philip Russo
Sandy & Lonnie Phillips
Advisors:

Rich Portelance, Chief Innovation Officer at Keiler for his many insights on this project and connections while at York and Chapel.
Linda Degutis DrPH, MSN, Chief Science Officer & Director, Science Advisory Board of The Avielle Foundation and Former Director of the CDC's National Center for Injury Prevention and Control
Michael Wolkowitz (Chairman Emeritus of The Brady Campaign)
Assistance:

Tom Cook at York and Chapel for coming up with the SODINA name and abstract.
Nelson Ho at York and Chapel for designing a website wire frame for our vision of sharing stories which we hope to realize one day soon.
James Doucett at Keiler for managing the account team responsible for developing the SODINA logo and color theme.
Illana Labuschagne, Digital Technology Analyst at tulipcloud.com for assistance with this website.
Rob Kaiser for help getting the site set up and hosted.
Kate Mayer, Writer. Thinker. Doer. at kathrynmayer.com with writing assistance.
Rebekah Harriman-Stites, Co-Owner at HK Consulting Group with grant writing advice.
Bill Begany at Begany Design.
Michelle Hewitt with writing assistance.
Dave Stowe at Dot Generation for printing.
Phil Keane and Garret Uhde at Blue Sky Farm Productions for video.
There are dozens more people spanning injury/suicide prevention, gun safety, non-profit work, psychiatry, social activism, information technology that have acted as a sounding board, to all of them, we say thank you!