Community
Promoting love, community and connection for every child and family.
---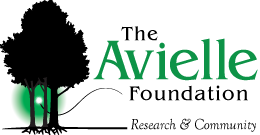 The mission of the Avielle Foundation is to prevent violence and build compassion in communities by fostering brain science research, community engagement, and education.
---

Blueprints for Healthy Youth Development provides a registry of evidence-based positive youth development programs designed to promote the health and well-being of children and teens. 
---

Social-emotional learning is a broad field with a variety of approaches and terms. It is not about psychotherapy or parenting kids at school. It is about teaching skills that are essential to success, such as recognizing and managing emotions, controlling impulses, developing empathy, communicating clearly, making responsible decisions, and solving problems effectively.
---

Narrative 4 fosters empathy by breaking down barriers and shattering stereotypes through the exchange of stories across the world. Led by globally influential artists, educators, students and community advocates, N4 is developing the next generation of empathetic leaders and citizens.
---

PACER's National Bullying Prevention Center actively leads social change, so that bullying is no longer considered an accepted childhood rite of passage. PACER provides innovative resources for students, parents, educators, and others, and recognizes bullying as a serious community issue that impacts education, physical and emotional health, and the safety and well-being of students.
---

Restorative Justice Online is a service of the Prison Fellowship International Centre for Justice and Reconciliation. Its purpose is to be an authoritative, credible, non-partisan resource of information on restorative justice.
---
StopBullying.gov provides information from various government agencies on what bullying is, what cyberbullying is, who is at risk, and how you can prevent andrespond to bullying.