In this video interview, Sodina volunteer, Scott Wolfman, interviews Anne Groener. Anne discusses the circumstances around her son Chris' death by suicide. Diagnosed with Obsessive Compulsive Disorder and depression at an early age, she discusses how smart, funny and frustrating he could be at times.
Anne talks about how the support and ties of their family has strengthened since his passing. This strength was tested as her nephew Cory also died by suicide. Chris had attempted suicide previously so Anne and her husband had watched for signs of crisis. Cory's death by suicide came as a complete shock to the family and left them guessing for reasons.
Anne talks about dealing with the "what-ifs" and what life is like without Chris, imagining what he would be like today and the potential that was lost. She shares her thoughts on her involvement in suicide prevention advocacy and awareness. Someday, the advocates' hard work will pay off and she advises people to love stronger and better, to talk about things that make us uncomfortable.
She discusses the value of community, connection, empathy and compassion. Awareness is key if you know someone is fragile or struggling and, if you sense something could be wrong, you can try to find a way to reach out.
Anne is involved with Southern Connecticut chapter of The American Foundation for Suicide Prevention. Here's a link to the chapter page to learn more about the work they do and donate if you feel moved to do so.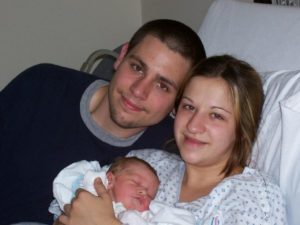 Thank you to Phil Keane at Blue Sky Farm Productions and Garrett Udhe for the video!
Photo courtesy of Anne Groener
Calls to action:
Visit the American Foundation for Suicide Prevention (AFSP) or other organizations on our injury/suicide prevention page to learn more about preventing injuries and suicide.
The Sodina Project shares stories to foster connection and save lives. This grass-roots movement needs your help in connecting with others. Please share the stories and blog posts with your friends and social networks if they have moved you or made you reflective. You will find sharing options at the end of each post.
If you have a story to share about the death of a loved one as a result of violence, please submit your story here.
Sodina | Voices to Stop Violence
#Sodina | #Voicestostopviolence